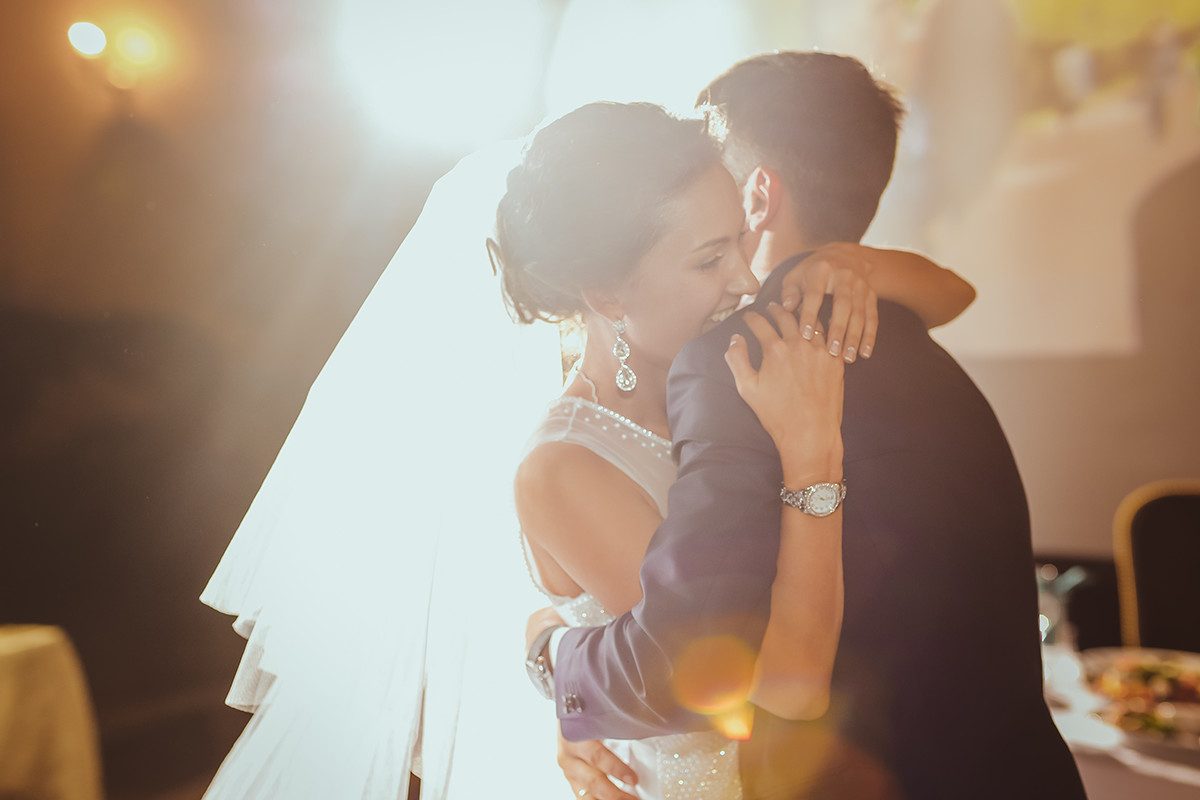 DancePower can also cater for your special day!
DancePower understand that you want your wedding day to be the most perfect day of your lives! You want everything to go smoothly, including your wedding dance!
Each couple is different. Therefore we choreograph your wedding dance to suit you! Whether you want a traditional and romantic routine, or something more upbeat and a little cheeky, we cater for everyone. This can be done to the song of your choice or we can suggest something for you.
Bridal packages are available. Please contact us for more information.
Bridal Couple Testimonials

"Julie organised lessons for our bridal dance at the last minute, after a less productive experience with another studio. The studio and our instructor Luke were very accomodating, Luke even came in on a day he doesn't normally work just for us!! Before our first lesson he called me to ask about our experience, style/ideas, music and dress. At our first lesson we jumped straight in as he and Laura had already choregraphed a dance for us! He was very patient and professionally guided us through learning our dance. We didn't do a perfect job on the big day but we loved every second of our dance (and lessons). Thank you so much to Julie, Luke and Laura, you were amazing!" - Graeme and Camilla Marriott
"Thank you Kelsey and the staff at Dancepower for teaching and preparing us for our wedding dance! Even though Brett hadn't tried ballroom dancing before our teacher made it easy to follow and choreographed our dance to suit the music that we wanted. We would definitely recommend it to anyone wanting to make their special day even more special!" - Brett and Heather Amos
"The staff at Dancepower are absolutely wonderful. My husband and I were thrilled with the bridal waltz the very talented Julie choreographed for our wedding. Julie's patience, guidance and caring nature helped us grow with confidence each week. We received many compliments from our wedding guests about how beautifully we danced our waltz. Thank you so much for giving us a bridal waltz that we and everyone at our wedding truly loved.
Thank you Julie, you are amazing..!!" - Shane and Tiffany Jones
"After deciding that we wanted to do our wedding dance to Michael Buble's 'Feeling Good' we knew we needed lessons to learn the Foxtrot. Ryan used to dance as a teenager but only had a vague memory of the Foxtrot. Julia had no ballroom experience and had only learnt Jazz, hip hop and other styles as a child so we had quite the challenge ahead of us given the Foxtrot is hardly a beginner style. However, Julie and Graham at Dance Power not only managed to teach us the style, they also choreographed our whole routine in 4 short lessons. They were patient but also pushed us to take on more challenging steps, which paid off on the night with our guests absolutely loving it! We would look forward to each lesson as we found it a fun and therapeutic thing to do on the lead up to our big day! We highly recommend Dance Power to prepare you for your wedding dance whether you're beginners just wanting some extra confidence or whether you want a full choreographed routine! Thank you Julie and Graham for helping to make our bridal dance one of our favourite memories from our wedding!" - Ryan & Julia